When to come?
Snowfalls and snowstorms start in mid-May. The ski season starts the first days of June and lasts until the end of October. From mid-June, July to August, you can enjoy the best powder snow in Patagonia, thanks to its geographical location in a cold and dry steppe transition area, where very low temperatures prevail during the night and very short periods of rain during the rest of the year. If you want to ski in powder, we suggest you schedule in these months. During September and October, you can find the last storms of the season and the possibility of skiing in powder, but also to enjoy a different experience, with much longer skiing days and mild temperatures.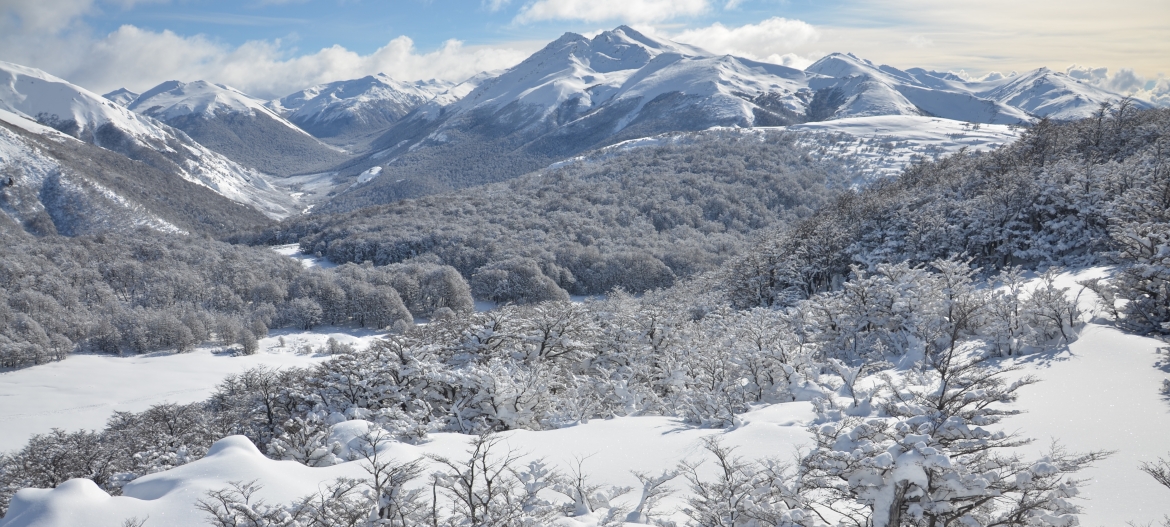 How to get there
You have to arrive to the Ezeiza International Airport or Jorge Newbery International Airport, in the city of Buenos Aires, Argentina. From there, fly to the international airport of the city of San Carlos de Bariloche (2 hours). Mallin Alto is strategically located only 20 minutes from the international airport, at an altitude of 1,000 m.a.s.l., in the transition between the Patagonian steppe and the beginning of the Andes, with peaks of up to 2,400 m.a.s.l.
From Chile, through Santiago, its capital. From there you find direct flight to the city of Bariloche, Puerto Montt or Osorno. Then, by road to San Carlos de Bariloche (approximately 5/6 hours). From San Pablo, Brazil, you can fly direct to Bariloche city to.





Bariloche
It is a world renowned city for its tourist attractions, located within the Nahuel Huapi National Park, and surrounded by paradisiacal landscapes. We recommend staying a couple of days in the city, to enjoy the traditional tours and its famous gastronomy.

Frequently Asked Questions
Do I have to be an expert skier to enjoy Mallin Alto?
It's not necessary to be an expert skier/snowboarder to enjoy Mallin Alto, but we recommend you to be in good physical condition and have the appropriate equipment. Our guides coordinate the outings according to your level of skiing, in order to ensure that everyone is able to enjoy the mountain.
How many runs can be made per day?
Due to the use of snowmobiles and ATV tracks, 15 to 20 descents can be made per day, with an average of 3,500 to 5,000 meters (11,400 to 16,400 feet) of vertical drop.
Is there WiFi at Mallin Alto?
In our lodge we have WiFi service, but not in the Glamping. Keep in mind that there is no cell phone coverage either.
Does Mallin Alto provide ski or snowboard equipment?
Mallin Alto does not provide ski equipment, but we can recommend some of the companies that collaborate with us.
Can the menu be modified for health or religious needs?
It can be easily changed. In the case of any special requirement, please inform us when you make the reservation .
Is Mallin Alto an all-inclusive Resort?
Yes, all services, uses and consumptions are included in the regular fee.
Are tips included in the rate?
Gratuity is not included in the service. The traditional tip is stipulated in USD 50.- per day and per person.
How can I contact you for emergencies?
For emergencies, you can contact us by WhatsApp or mail (+542944640262), and from there we will be contacted by radio.