You will discover this unique skiing experience, knowing the Argentinian Patagonia, the traditions of its gauchos,the wild nature of its mountains. You will feel again the nature at its best, and reconnect with it. We mostly work with small groups, that's why you will find in our team an excellent and personal attention at your service.

OUR PLACE
Magical skiing environment in Mallin Alto!

It is located in the Southern Andes, in the heart of the Argentine Patagonia. With more than 6,000 thousand hectares, we have the largest ski area in the region... and we only have 30% of the area covered!

The environment is very diverse, with steep or gentle slopes, with majestic ridges and bucolic skiable forests. In addition, we continually explore our site to expand our ski area, discovering new valleys and slopes for your pleasure. Mallin Alto is perfect for strong skiers and snowboarders with off-piste knowledge, but we also have slopes for good skiers and beginners, which results in an intense and pleasant experience.

Regardless of the prevailing conditions, in Mallin Alto you can always ski, thanks to the availability of more than 10 valleys of different orientations and vast millenary forests.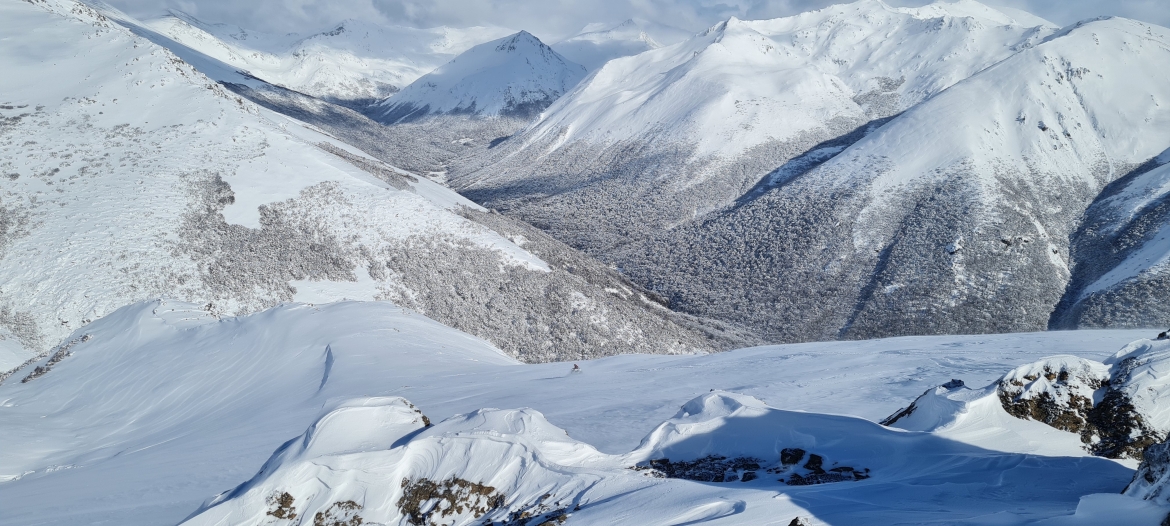 OUR CATS
Unlike the traditional CAT SKIING service, our fast tracked vehicles and snowmobile you to enjoy the skiing and snowboarding experience . The adrenaline and speed of the snowmobiles, and the comfort and safety of the ATV tracks are the added value in your skiing journey. We understand that the experience in the mountain is more enjoyable with fast vehicles, shortening the time between descents, and separating groups according to the level of skiing or preference.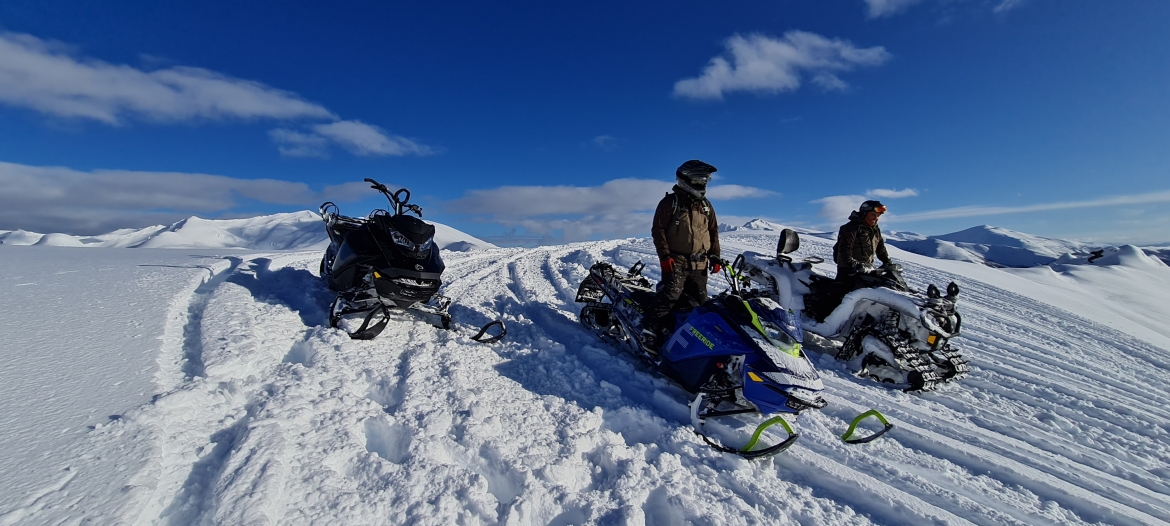 OUR KITCHEN
Following the family tradition, in Mallin Alto we produce our own meats, and we roast them in the old Patagonian way. All our ingredients are organic, carefully selected to meet the demands of our chef. We maintain an extensive list of signature and regional wines, as well as local handcrafted beers. Our cuisine is a mixture of creativity and abundance, of low heat and good wine, of laughter and pleasures. Eating at Mallin Alto is just another adventure.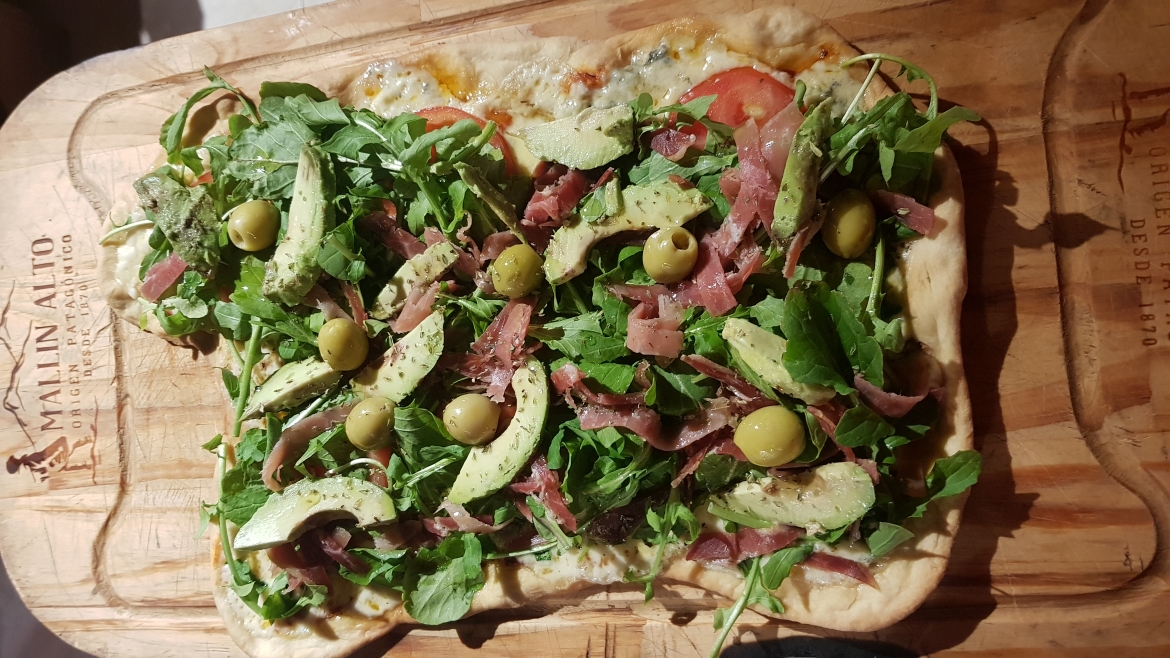 OUR HOT TUB
We believe that inside the Hot Tub, the after-ski is a whole other thing, because there is no better place to rest after a long day of riding. Next to a drink, you can contemplate snowy peaks, Andean condors and the most beautiful sunsets, from our pleasant warm place.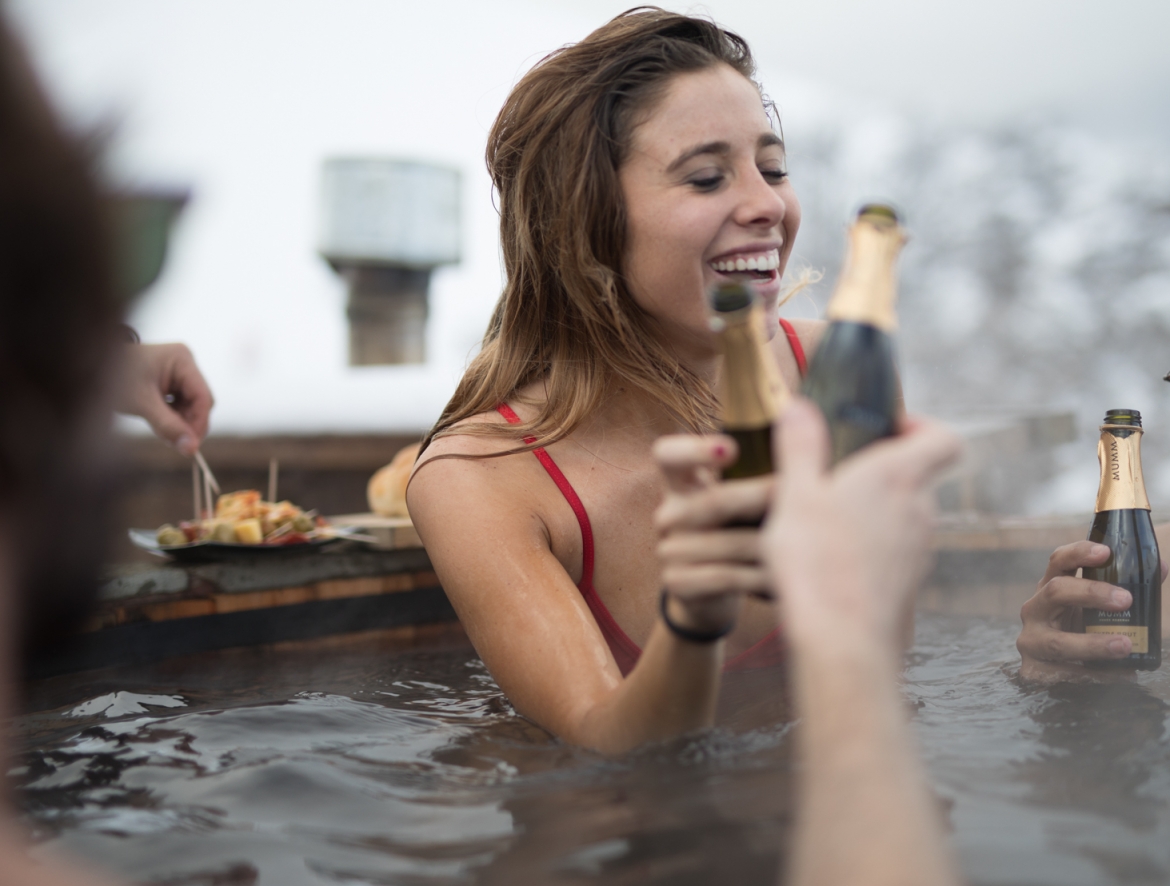 OUR CONNECTION
A friend of ours summarized that the "disconnection" in Mallin Alto favors the encounter with nature, communion with thoughts and renunciation of our scale of values, even if it is only for a short time. To be aware of living a unique, unrepeatable experience. To be able to treasure a moment of our own, to shape a memory and share it from the heart with those around us. Disconnecting from the world is part of the nature of Mallin Alto.





THE MAP